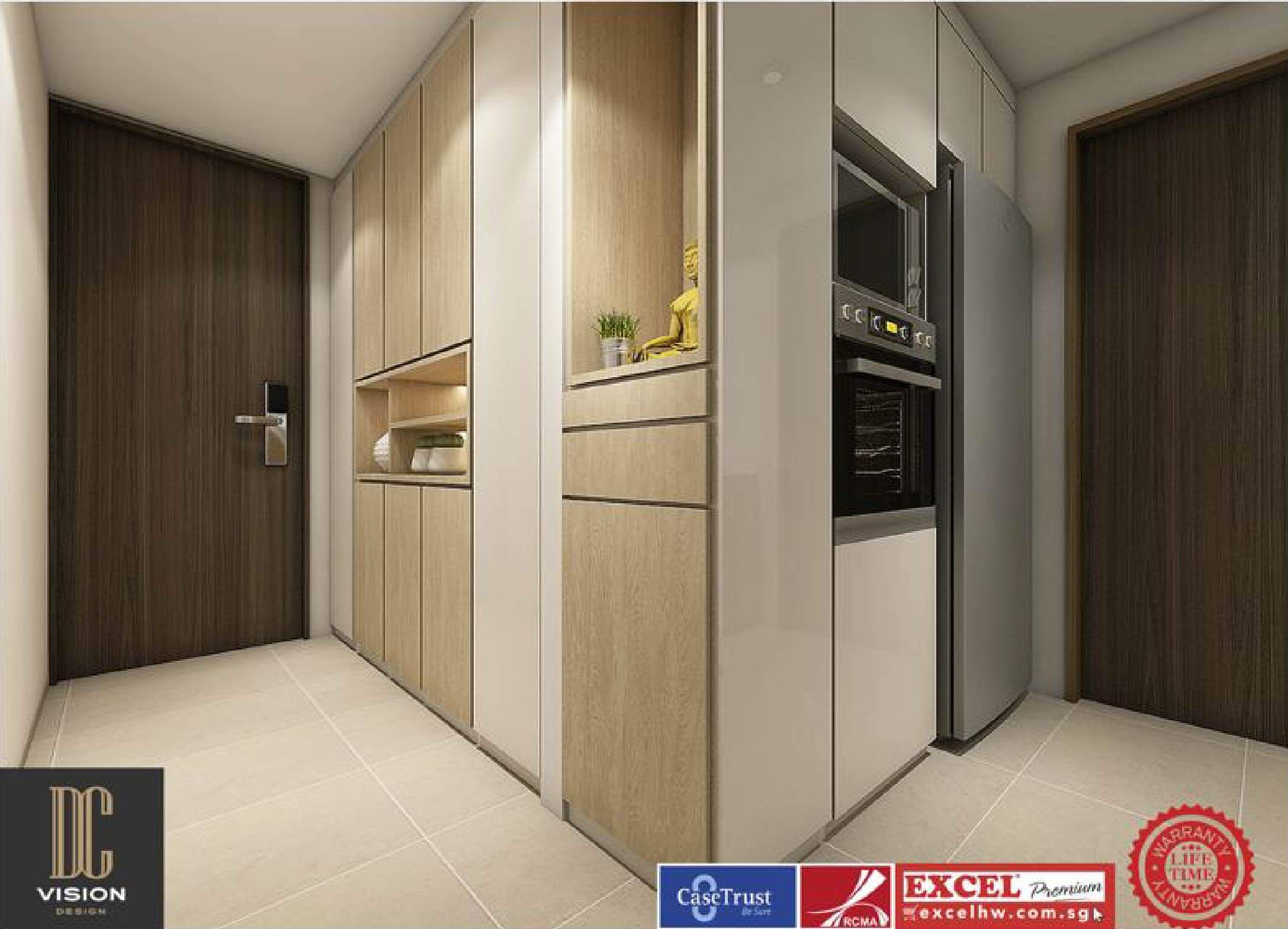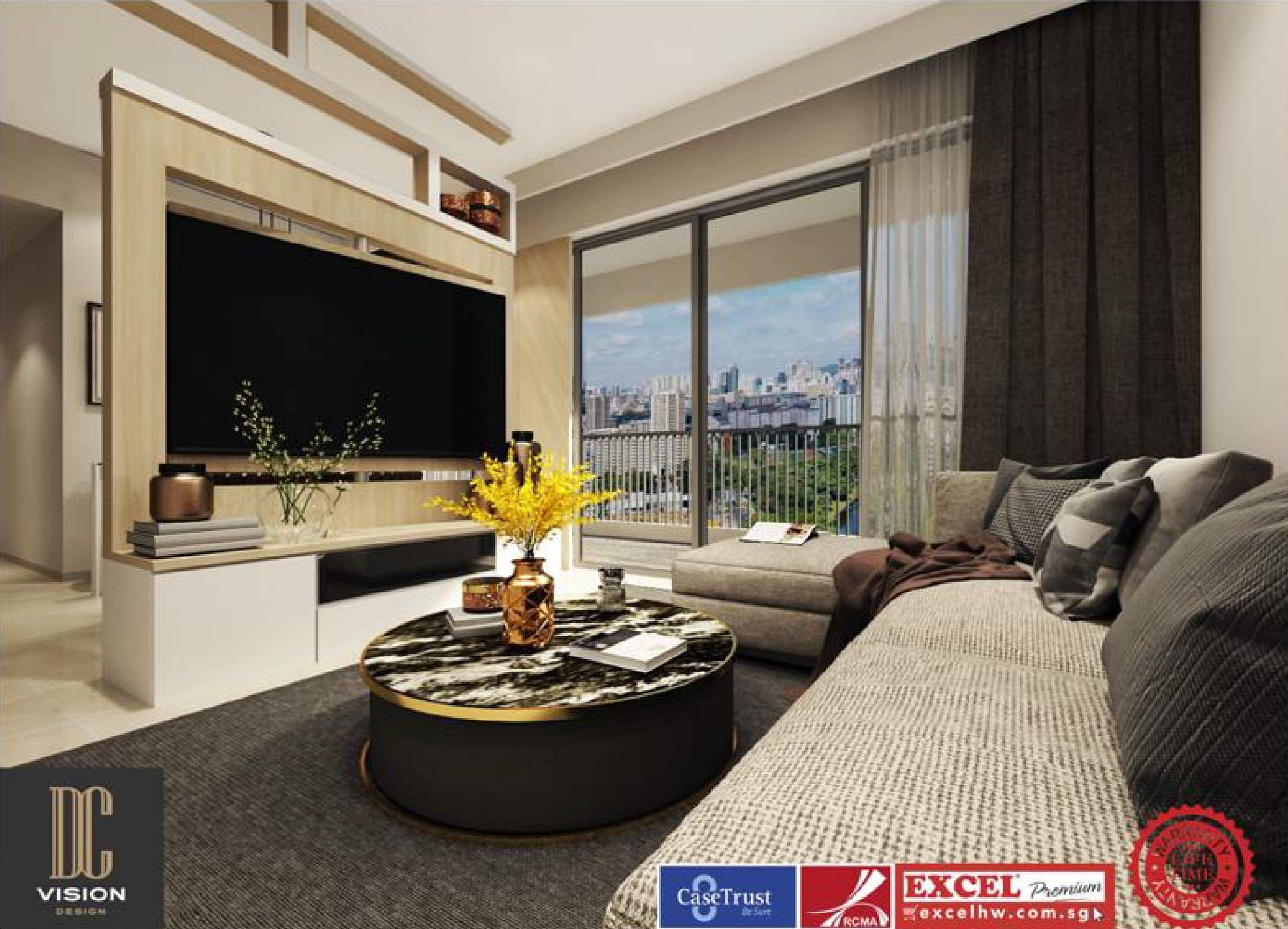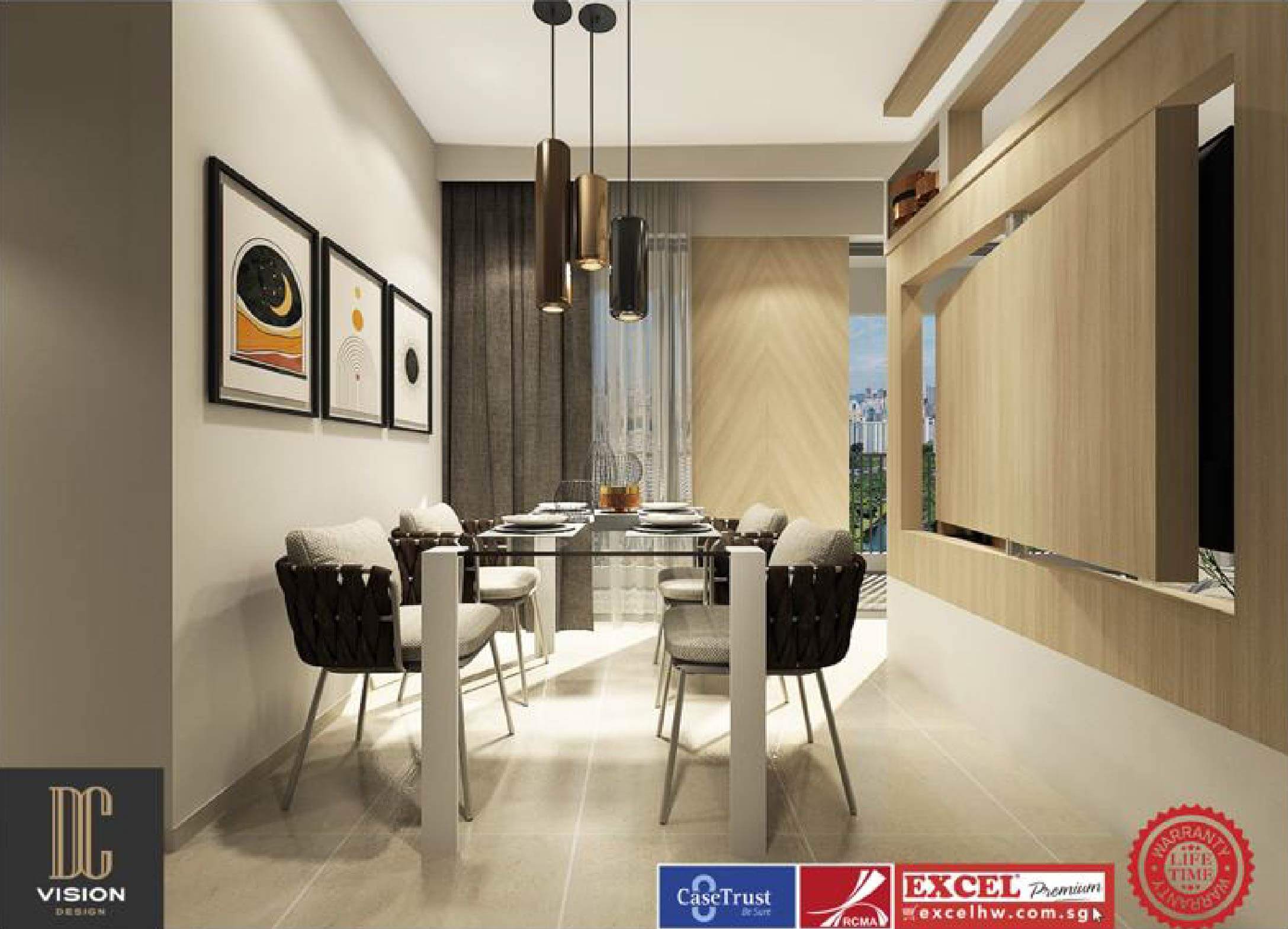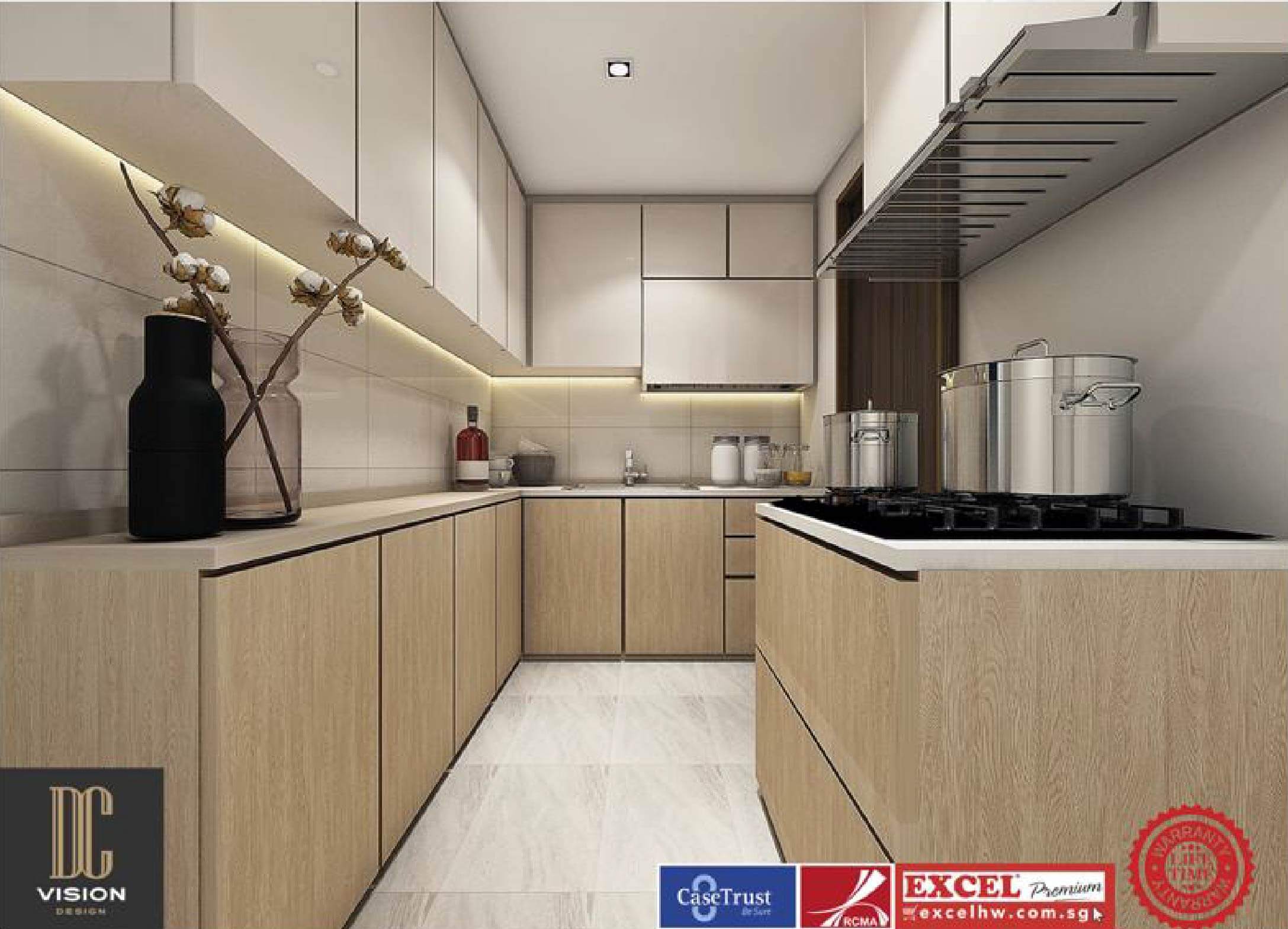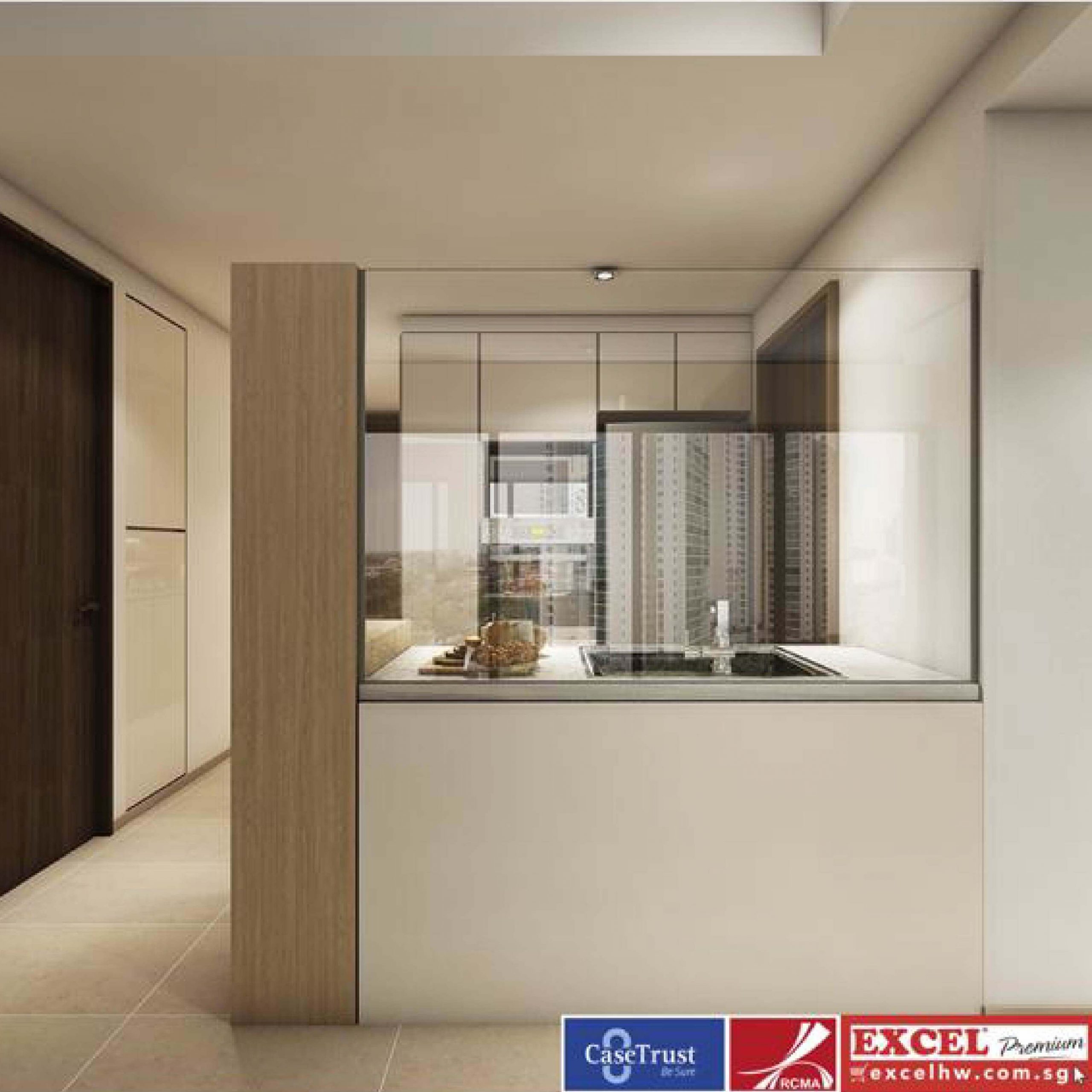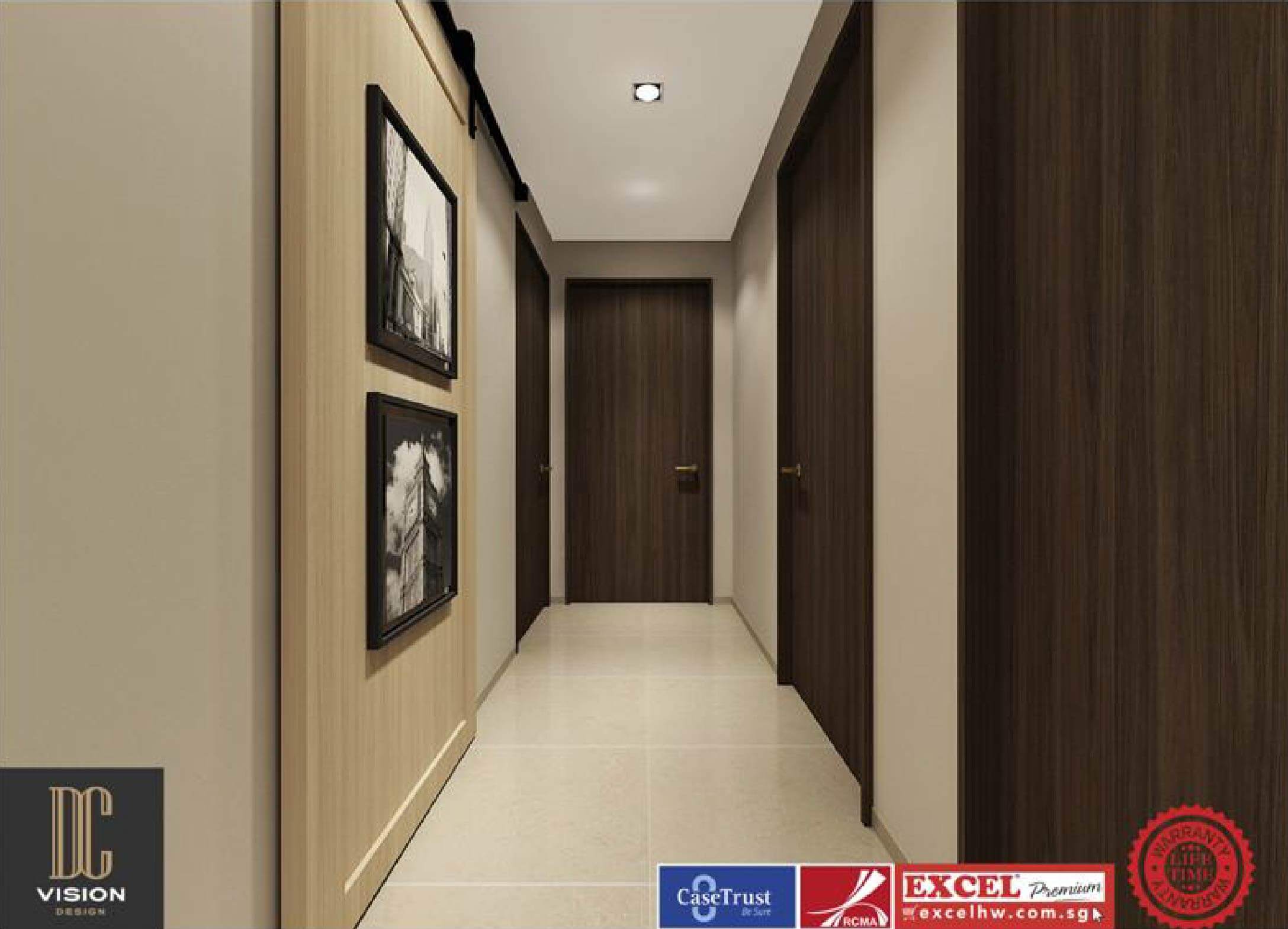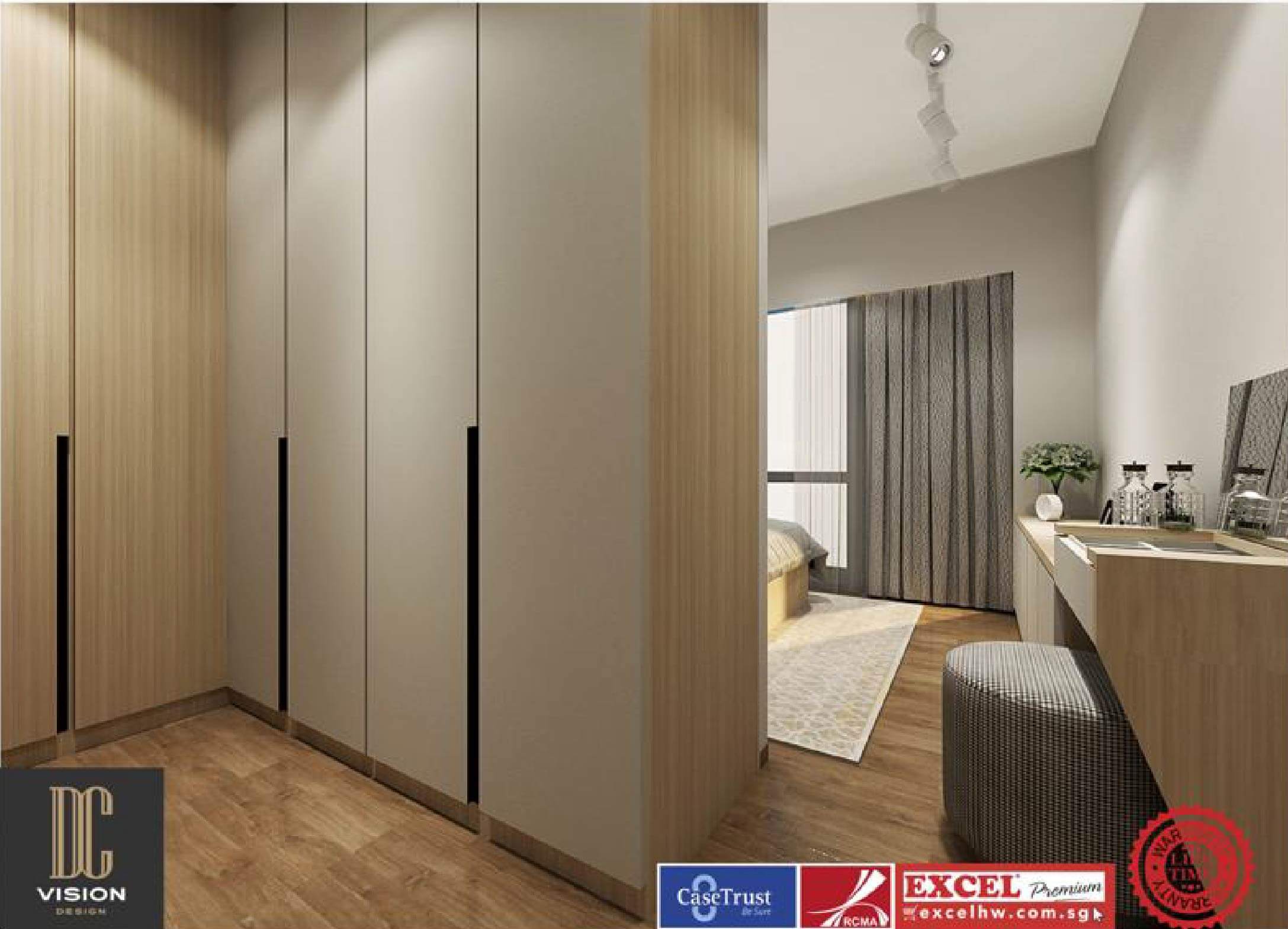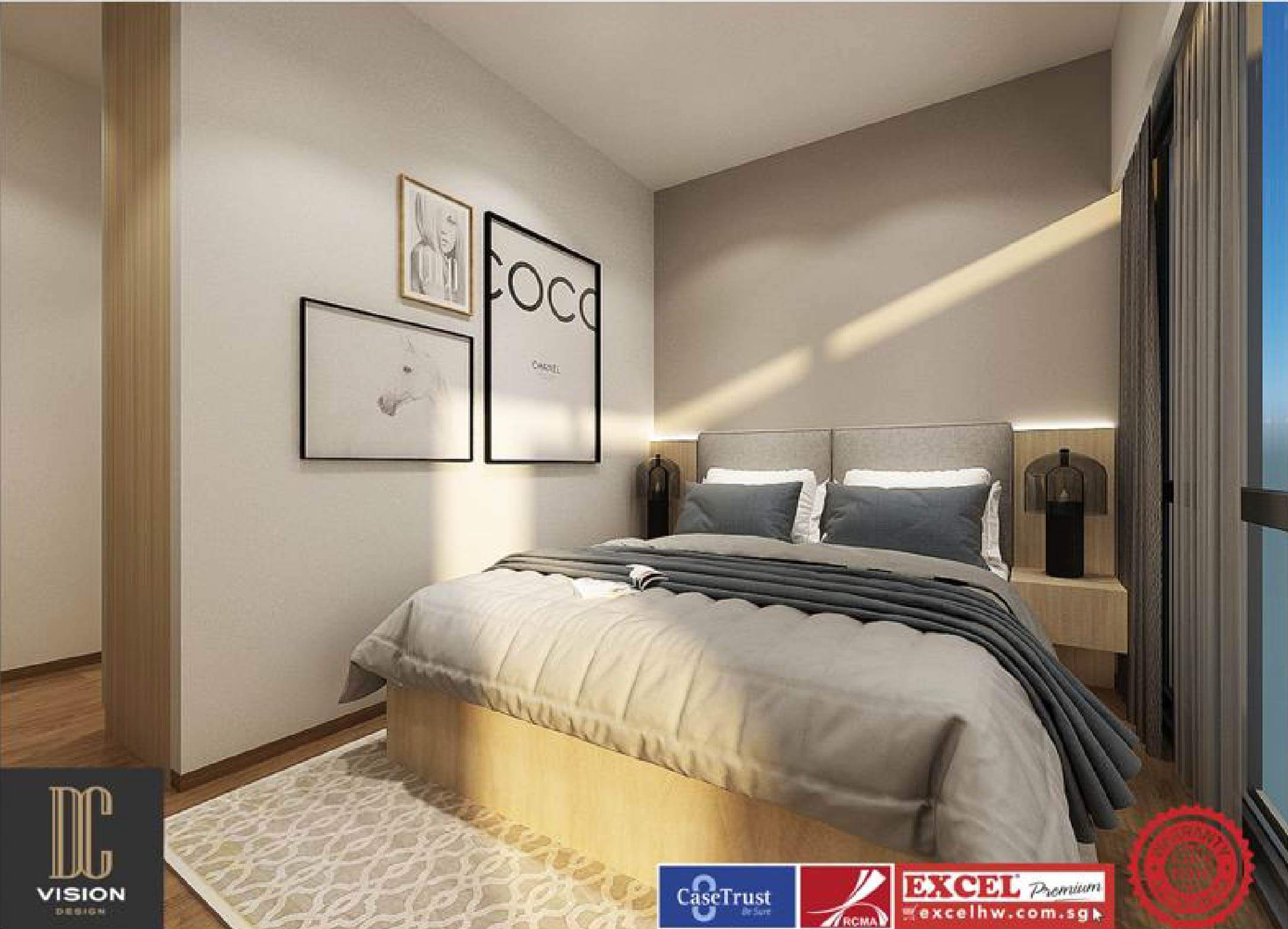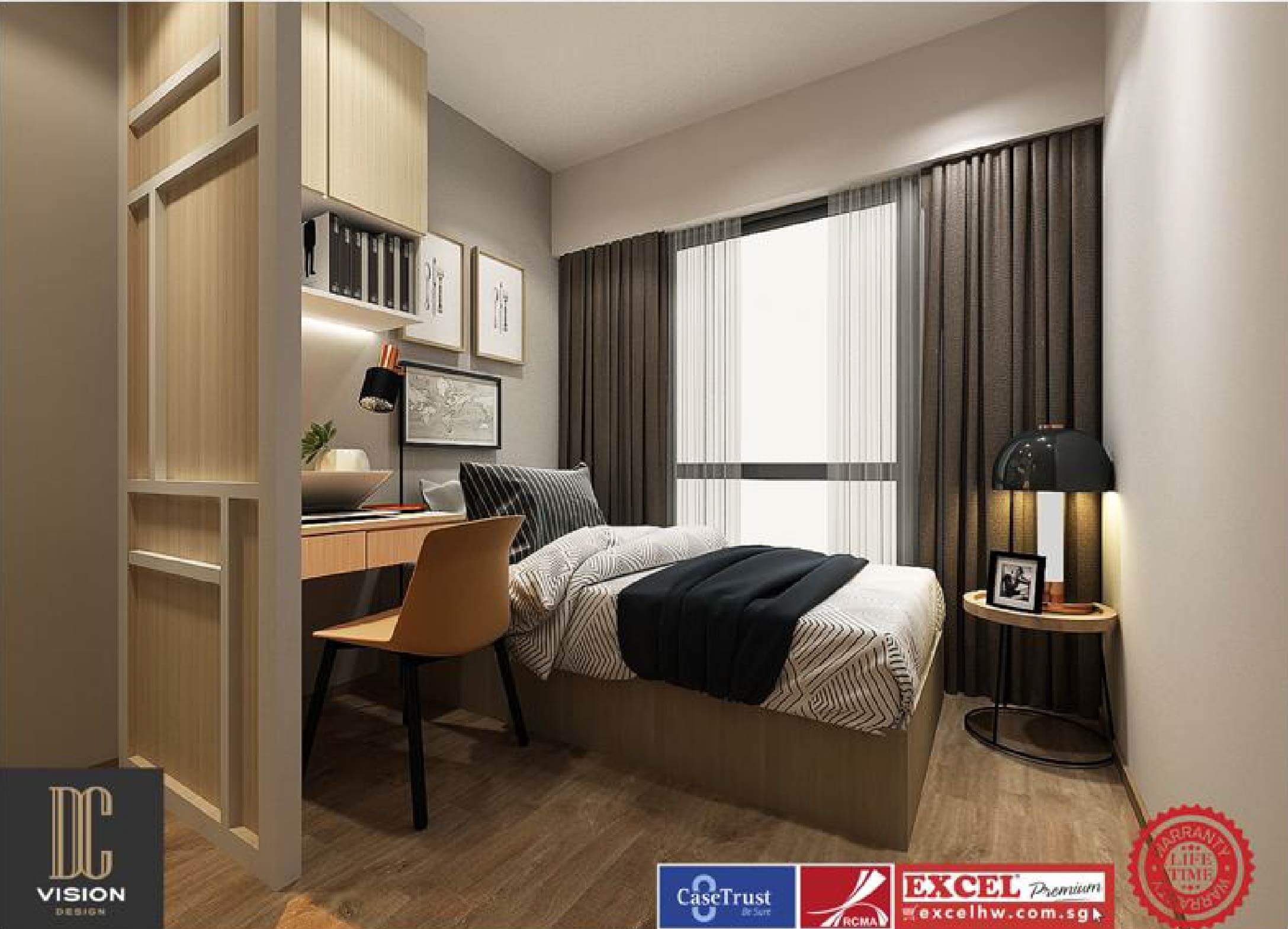 This contemporary interior design concept is brought to life with the use of modern furniture pieces and design elements.
The swivel TV feature wall enables the homeowners to enjoy watching television both from the living area or the dining area. A glass panel is installed in the kitchen area to channel light into the kitchen, providing added illumination and visibility.
Also, built-in cabinetry, wardrobe, and recessed shelves are used to provide the homeowners to keep the home organised. Light wood tones also makes the interior appear spacious and airier.
Design by: Xandra, DC VISION